Since once again having "
acquired
" the long, lost
Ms. Bucky
, this thought has been running through my mind, over and over. It took over
7 years
for my family to get Ms. Bucky back to me! And we're not getting any younger! What if one of us dies with Ms. Bucky in our possession? What then?
So, I think it's time to
establish some ground rules
before we continue this game.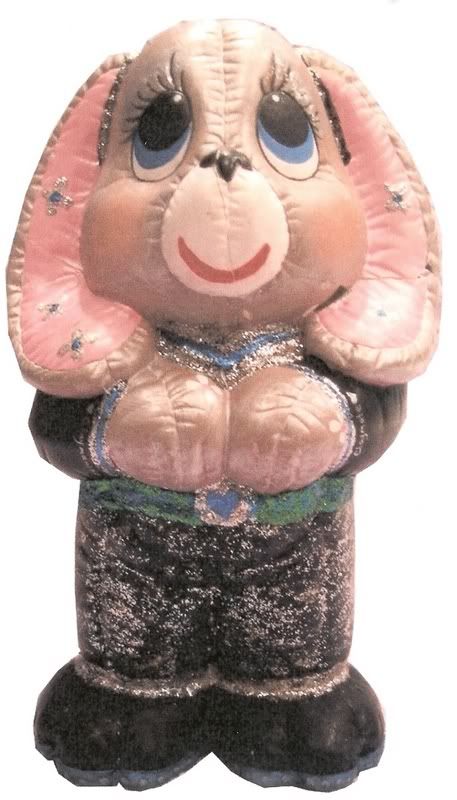 Ms. Bucky Game Play Rules
1. Ms. Bucky must be passed back to the another player within a
5 year period
of time.
2. When
one
or
all
of the players reach 60 years of age, Ms. Bucky must be passed back within a
2 year
window of opportunity.
3. When one or all of the players reach
70
years of age, Ms. Bucky must be passed back within a
1 year
window of opportunity. Family members would appreciate extra Depends and hearing aid batteries thrown into Ms. Bucky's carrying case.
4. If you pass away to that big carrot field in the sky, your
spouse
is responsible to keep Ms. Bucky in play.
It is not an option to have her buried with you, as fun as that sounds!
5. Ms. Bucky shall be passed down to
children
of
current
game players.
6. If current game players have no children,
representatives
will be
designated
so Bucky Game Play can continue for generations to come! (Yes Donald and Diana, I'm "willing" my game piece to one of your children!)
7. Whoever has
possession
of Ms. Bucky becomes the
keeper
of this blog! No whinging. No excuses. Remember, you get to pass this on to your
unsuspecting child!

Now I lay me down to sleep
I pray the Lord, that Ms. Bucky will keep
If I should die before I wake
My family I hope, Ms. Bucky they'll take!