Ms. Bucky has returned from her first set of Clay Aiken concerts, hitting venues in Syracuse, Canandaigua and Chautaugua, New York and Columbus, Ohio!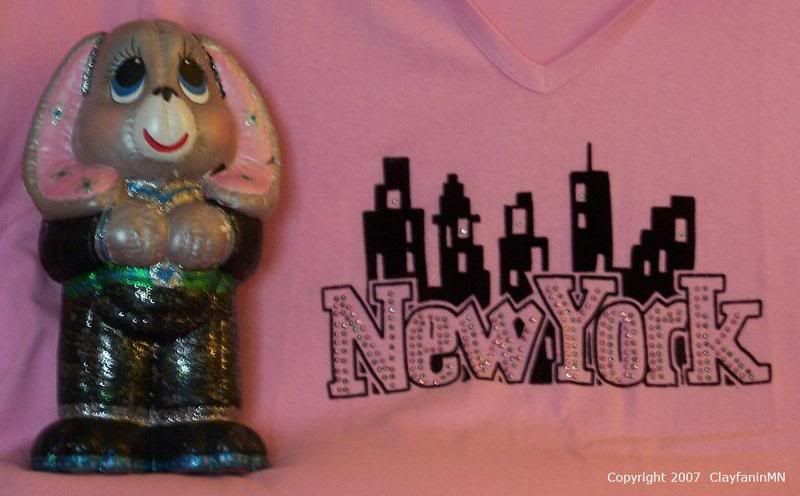 Tuesday, July 17, 2007
The first day on the road was a loooooooong drive from Minneapolis to about an hour beyond Cleveland, Ohio. It was 9:00 PM by the time we checked into our hotel and inquired about a place to get a meal. The folks at the front desk referred us to the only restaurant open at that time of night: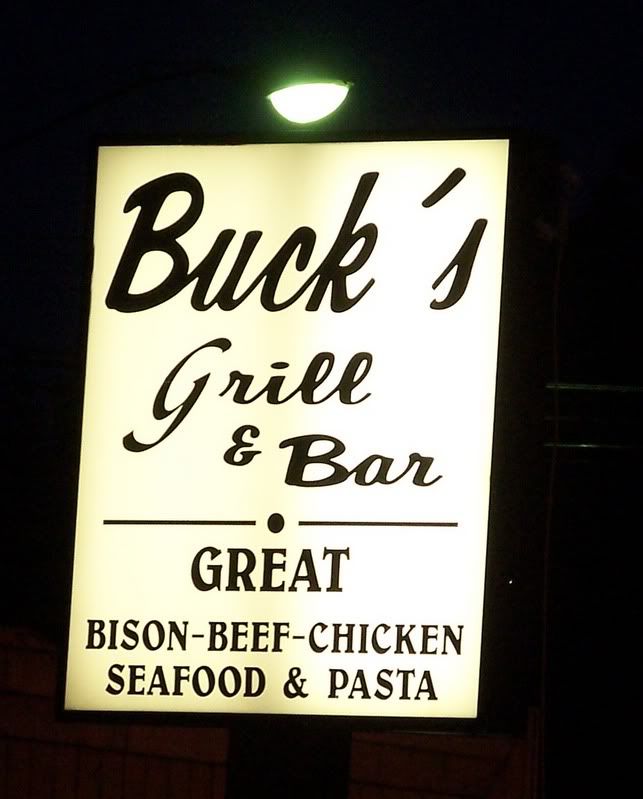 And after eating we returned to our hotel for some sleep!
Wednesday, July 18, 2007
Ms. Bucky arrived at the Parkview Hotel in Syracuse in the afternoon. This was a beautiful old hotel with really great service! They ran shuttles back and forth to the venue before and after the concert! But prior to the concert, we ate at the small cafe at the hotel, which is where Ms.Bucky met her first fans! These ladies are from Canada!
After a wonderful conversation with the ladies, we took the shuttle to the venue, where Ms. Bucky posed for a photo while the Syracuse Symphony Orchestra started to gather before the concert.
There are no cameras allowed in the venue during the concert, but Ms. Bucky loves to live "on the edge."
During the second half of the concert, ah yes. . . . .security spotted Ms. Bucky and her camera. She didn't loose the camera or her memory cards, but she had her own personal security guard standing next to her for the whole second half of the concert. I guess Ms. Bucky is extra special! LOL
Speaking of security, let's talk about Jerome, Clay's bodyguard.
This is the man intrusted with the protection of Clay when he is on tour. It's hard to miss him. He is one, big tall guy. For instance, when I stand next to him, and I'm, 5 feet 6 inches tall, the top of my head comes to the bottom of his arm pit. When he stands next to Clay, he towers over Clay who happens to be 6 foot 1. I've seen Jerome in action back during the Solo Tour escorting people out of the concerts who he caught with video cameras. Not a pretty sight! Fans have seen him tackle concert goers who have gotten too close to Clay when he comes out into the audience. And there has been many a time when a female fan, in her enthusiasm, won't let go of Clay's hand - or the crowd surges forward towards Clay, and Jerome is always there protecting him.
Here's a photo Ms.Bucky shot of Jerome doing his job on the concert trail.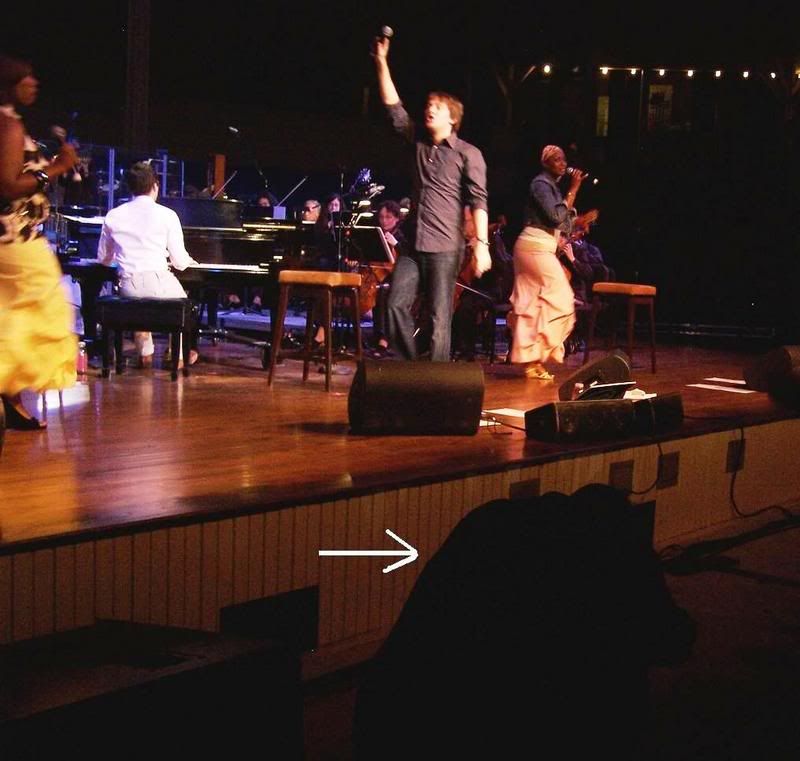 So how does one go from being a "big, bad, security guard to this???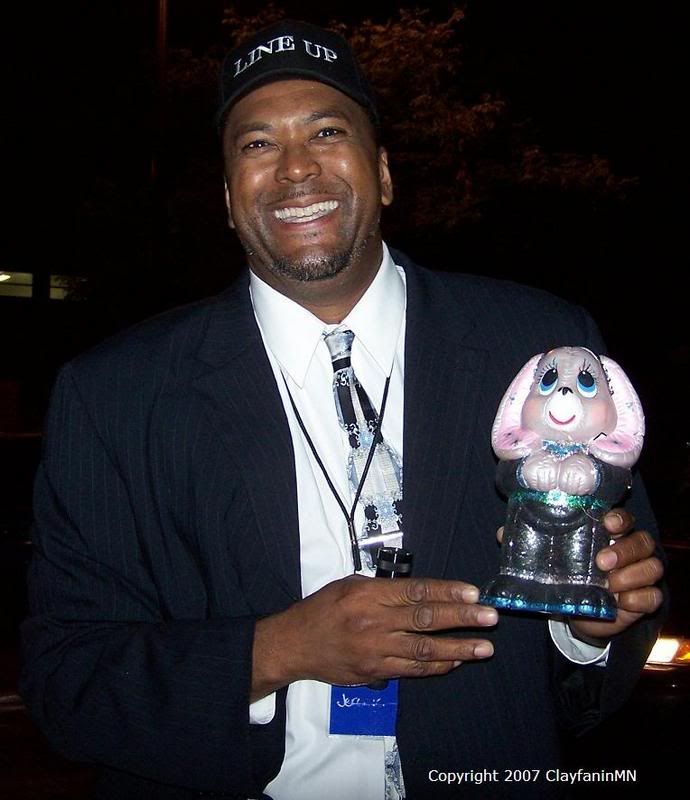 Because, underneath it all, Jerome really has a heart of gold! Look at that smile!
And while Ms. Bucky was in line waiting for Clay to come out and shake hands, she met this wonderful couple from Canada!
More to come on the next couple of days on the Clay Concert Road Trip!!!!